CATEGORIES
CATEGORIES
Latest News and Burbank Updates

Property Insights and Investments
Latest News and Burbank Updates

Property Insights and Investments
Our new technology that has change the way Australians design their dream homes!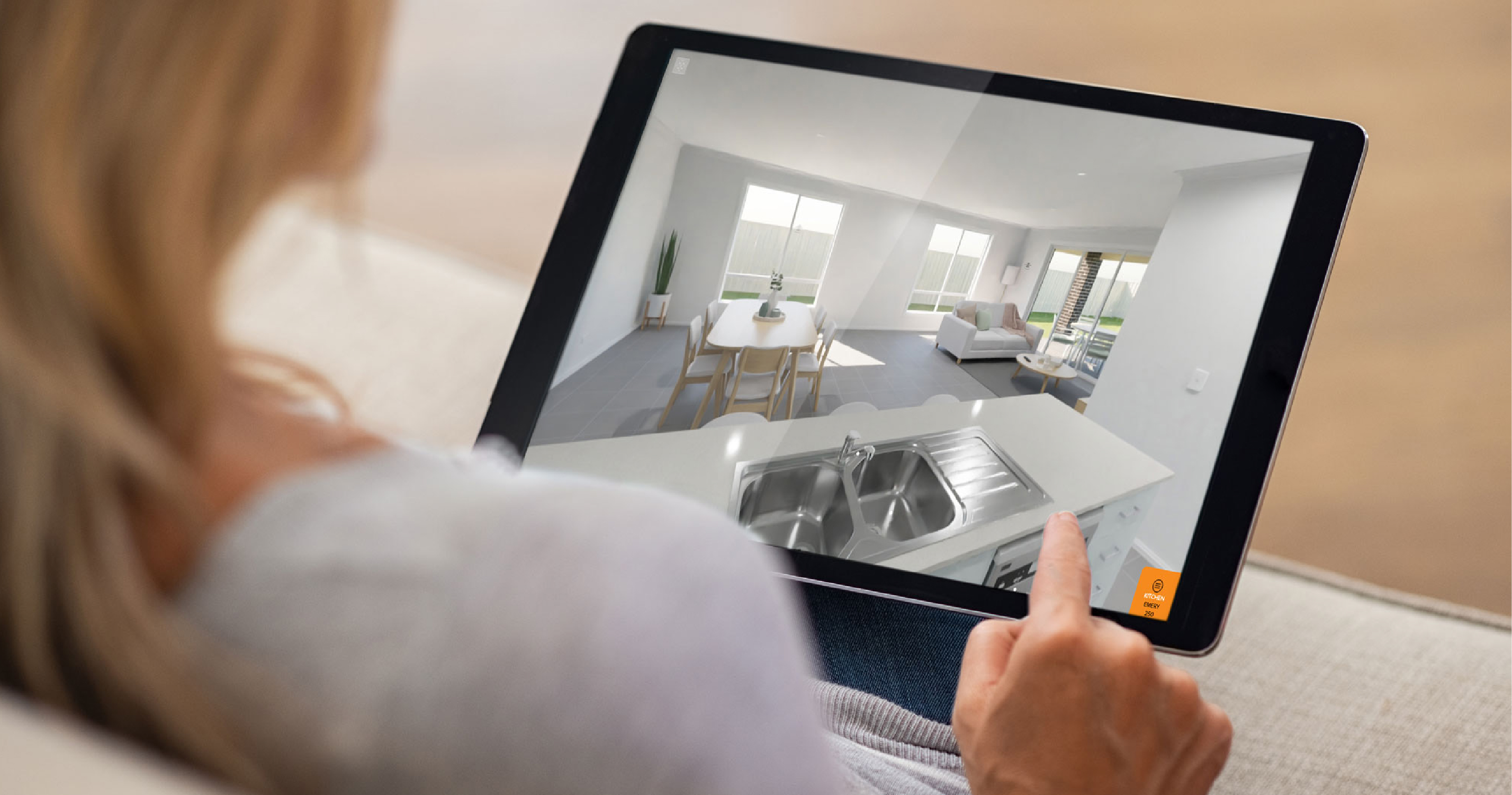 Experience your home before it's built with HomeX
Struggle to visualise your home?
Overwhelmed by the amount of choice when it comes to floorplan options or finishes?
We're here to help and have your problems solved with HomeX by Burbank!
Buying a new home is a big decision – and designing your new home can often feel like a challenge.
There are so many choices, so many decisions to make. What will it look and feel like?... It can be overwhelming.
Here at Burbank, we've listened to our customers and developed a revolutionary technology to make designing your dream home more fun and so much easier.
HomeX means you can do it all without leaving your couch or desk, allowing you to design your dream home in a few clicks on your phone, tablet, or computer. We also have an exclusive HomeX VR experience at selected locations in Victoria which will also expand to other states soon.

What is it?
HomeX is a world-first web-based technology that has changed the way Australians design their dream homes. Previously known as MyPlace3D this technology launched in 2020 and has already helped millions of customers to have confidence in their design choices.
For the first time, ever you can;
Choose from 1000's of our home designs and all associated floorplan options
Master your style and choose your colour scheme
See the real life brands and quality products we build with
Then, take a virtual tour like never before and
experience your dream home, before it's built
. Either online our in a VR headset!
HomeX takes current 3D graphic home walkthroughs to a whole new level using interactive gaming technology to automatically generate a user-friendly, 360-degree realistic experience personalised by you, for you.

Where to experience HomeX?
Online - here, on our website!
Head to our home designs pages and experience HomeX.
Experience it now, click on the state you want to build in VIC, QLD, NSW & ACT, SA.
In VR (headset experience) at our Victorian Burbank HomeX Centers
We have two sites in Victoria where you can get immersed in the HomeX VR technology based in Melbourne's CBD at our Burbank Edge Selection Studio and in the South East Suburbs at our Burbank office located in the Eden Rise Shopping Centre. Book your VR experience here.

At our Burbank Display Homes
Majority of our display homes are equipped with Touchscreen TV's so you can experience HomeX with our new home experts while you are visiting our displays. Book your appointment today with one of our new home experts. Enquire for
VIC
,
QLD
,
NSW & ACT
,
SA
.
Our Customers love it! Hear what they think
Caroline Robertson is building a new Burbank home in Geelong. She is using HomeX to design her home and decide what features she wants to include.
"I think it's just amazing to be able to put myself in the home that I want to build. And to have a feel for what things are actually going to look like for when I'm actually living in there," said Ms Robertson.
"HomeX is realistic, and it was really good to know that I can walk into a room and feel how my own furniture will fit into that room and whether I have space or not."
Ms Robertson further added, "To be in that home, a virtual home, it brings it to life. Whereas if I'm looking at photos in a magazine, they're just still photos, I don't feel the presence in that photo whereas in a virtual experience, I'm right there living it."
What's coming soon! – Full selections & colours
Coming soon, you'll be able to download our HomeX app to your computer and have full integration and customisation. You'll be able to browse and view our real-life supplier products so you can weigh up all the choices and have confidence in your final selections and colours. You will be able to design your home in its entirety and virtually experience it. Both on your computer and in a VR headset.