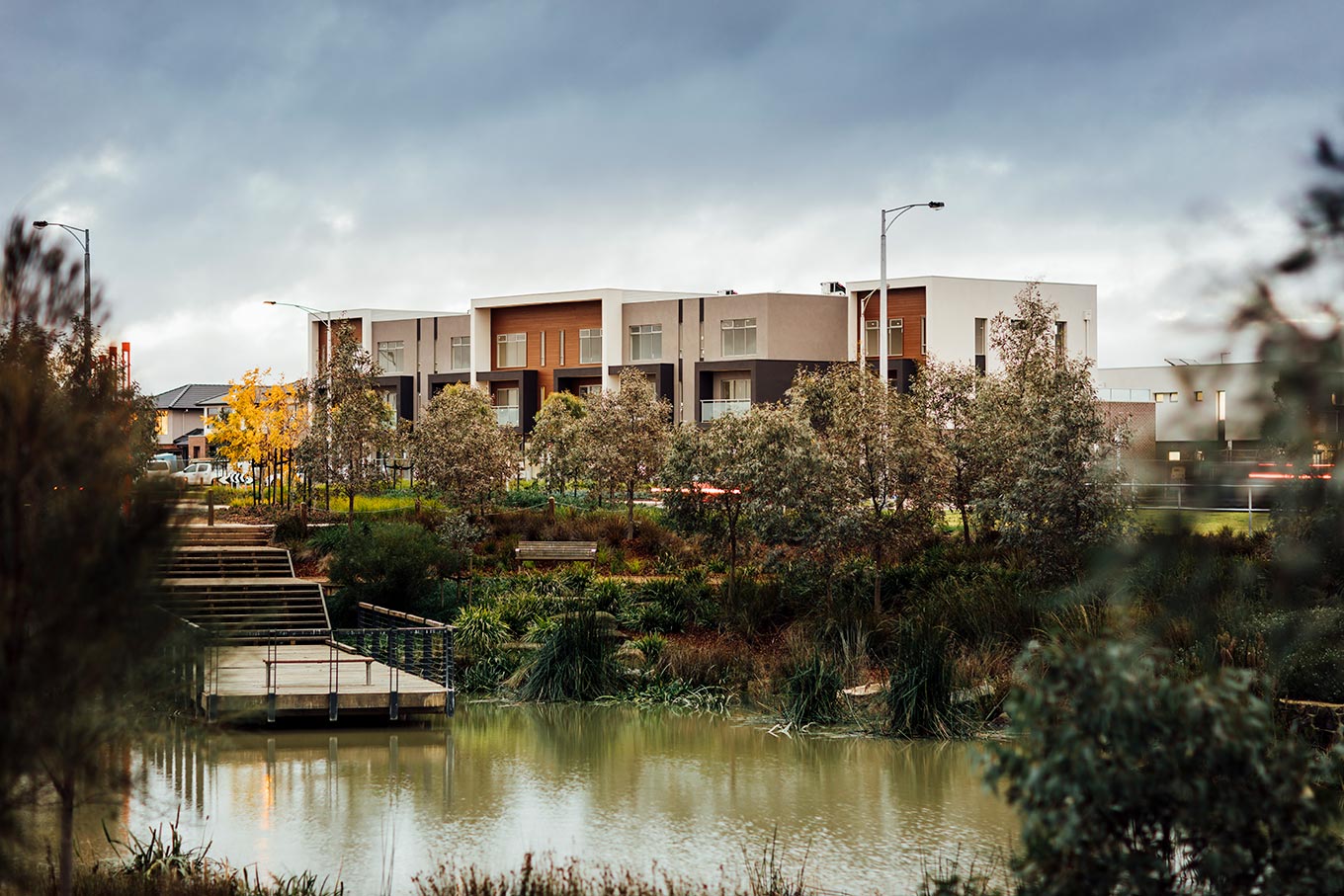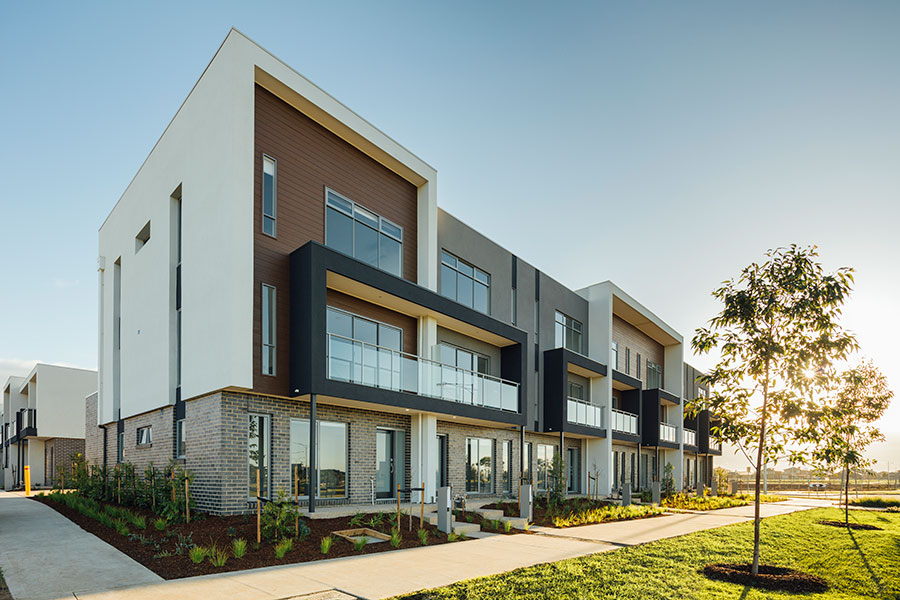 Sophistication meets style in our luxurious Greentree Signature Townhouses. Today residents enjoy beautifully manicured gardens, picturesque park views and a well-connected lifestyle in Williams Landing.
These exclusive townhouses were crafted to perfection, offering residents stunning street facades and designer-grade interiors. Idyllically located in the booming west and looking out onto scenic wetlands right across the road, the Parkway Townhouse project was an amazing success and a welcomed addition to the Tarneit streetscape.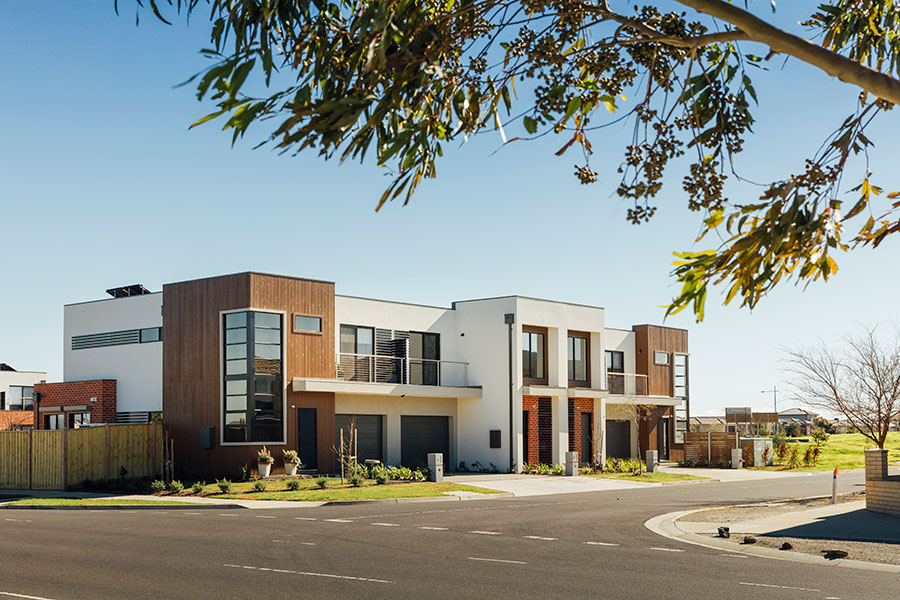 Dandenong's Forte Premium Townhouses were architecturally designed to impress, taking inspiration from the musical nature of its name. Upon closer inspection, the striking townhouses are reminiscent of a grand piano - this marvellous integration bringing a defined creativity to the Dandenong streetscape that has not been seen before.
In the booming suburb of Williams Landing, the Grantham Walk Townhouse series still manages to stand apart from the crowd. From the street, these townhouses showcase the best of contemporary, tailored design with professional landscaping to each street frontage.