CATEGORIES
CATEGORIES
Latest News and Burbank Updates

Property Insights and Investments
Latest News and Burbank Updates

Property Insights and Investments
New home plans
What's new in home plan innovation?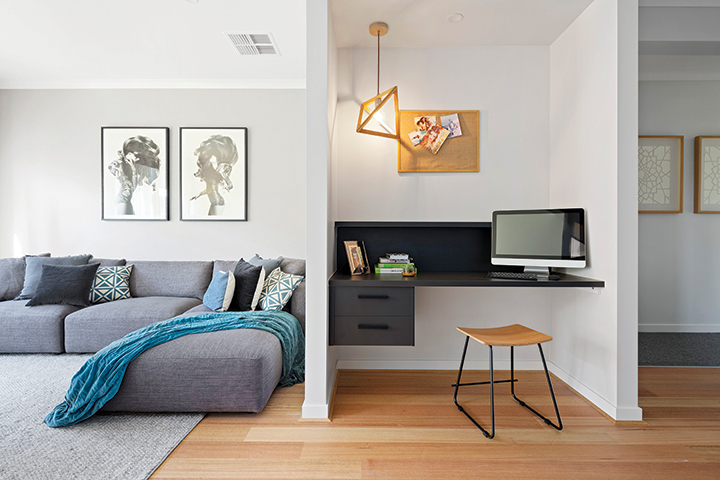 Times change and so do floorplans. Insightful.
The rise of condensed block sizes, advances in technology and the inevitable shift in the preferences of society, mean that floorplan designs have altered dramatically in the last few years.
Remember when theatre rooms were all the rage? Cringe.
Today, new home plans are all about packing as much luxury as possible into the tight budget parameters of such an expensive housing market.
SMALLER LAND MEANS SMARTER DESIGNS
At the moment, with land particularly scarce and lots becoming smaller and smaller, home designers have had to create new home plans that satisfy everything a modern buyer demands, into a much smaller space. With buyers not wanting to sacrifice the luxury of space, many are building up rather than out, the amount of double storey homes being built increasing substantially.
To reduce spend, we've noticed a trend of families inviting their ageing parents into the household, splitting the mortgage and in turn reducing financial stress. Usually, customers request for a master suite both downstairs and upstairs, providing enough space for the whole family.
You'd think that the alfresco would be a staple in the warmer states like Queensland and New South Wales yet Victorians continue to go mad for the alfresco. It's a frequent request despite Melbourne's notoriously temperamental weather, and we see it staying that way for a little longer.
Okay, so Burbank don't build these, but there is a wild new home plan taking Australia by storm right now that is TINY. Micro sized, the homes typically range between 7-37sqm (a standard home is about 231sqm), and contain everything you need (bed, bath and kitchen) into one extremely condensed space. Touted as the answer to Australia's housing affordability crisis, the tiny houses are the cutest new home plans we have ever seen, yet are to be taken surprisingly seriously.
FORGET STUDIES, GET HOOKED ON THE NOOK
Bulky desktops are a thing of the past (unless you're at grandma's) and as such, entire rooms dedicated to their use are being phased out. Whilst there is of course still value in having an isolated space for work and study, study nooks are the ideal option for those that don't have the space for an entire study room and are perfect for parents who prefer to discreetly monitor their kid's internet behaviours in the communal space.
Trust us, it's more trendy than we've described.
If you want to explore what Burbank currently have on offer, then head to the website and peruse our 100+ designs, or visit a display at any of our locations in Victoria , Queensland , New South Wales, Canberra and South Australia and chat to a new home consultant today!