CATEGORIES
CATEGORIES
Latest News and Burbank Updates

Property Insights and Investments
Latest News and Burbank Updates

Property Insights and Investments
Things to consider in an investment property
There is a lot of research involved and many decisions to make when it comes to buying an investment property. You might have heard terms like rental yields, capital growth or negative and positive gearing – these are all factors you need to think about when it comes to investment properties in Australia.
Building a house could be the best way to start your investment property portfolio, where everything is brand new and well-maintained from the outset. You can design the perfect home that has broad appeal for future tenants, setting yourself up for success as an investor.
Here are four key considerations when it comes to investment properties.
Rental yields
As the name suggests, the purpose of an investment property is to make money.
This means rental yields are a critical factor to consider when building an investment property. Rental yields refer to the rental income you receive, minus the overall costs of the investment.
You can calculate rental yields in a couple of ways. Firstly, there's the gross rental yield – this measures the rental income you can receive in a year against the market value of the property. There's also net rental yield – this is a more complex calculation - but it will provide a more accurate figure, as it factors in ongoing expenses such as insurance, legal fees and repairs.
Capital growth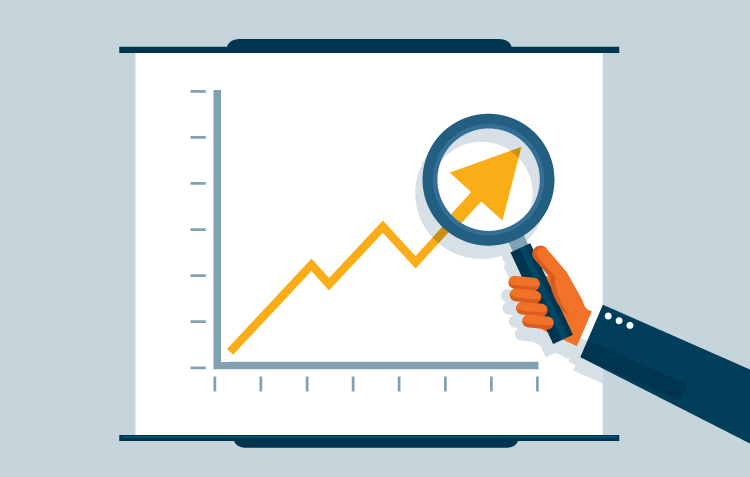 An investment property is a long-term investment so, as well as considering rental yields, it's also vital to consider capital growth. That means doing your research and looking for something that is more likely to increase in value over time.
Building in an area close to train stations, schools and shops is a sure-fire way to increase value. If you are looking for a long-term investment, you can build in a developing area and continue to build value as the community grows around you.
Capital growth can be influenced by many factors including investing in an up-and-coming suburb where there will be high demand for property in the future.
Areas of greenery and parkland also add value. It's even better if you can build with a park or green space in sight.
Negative and positive gearing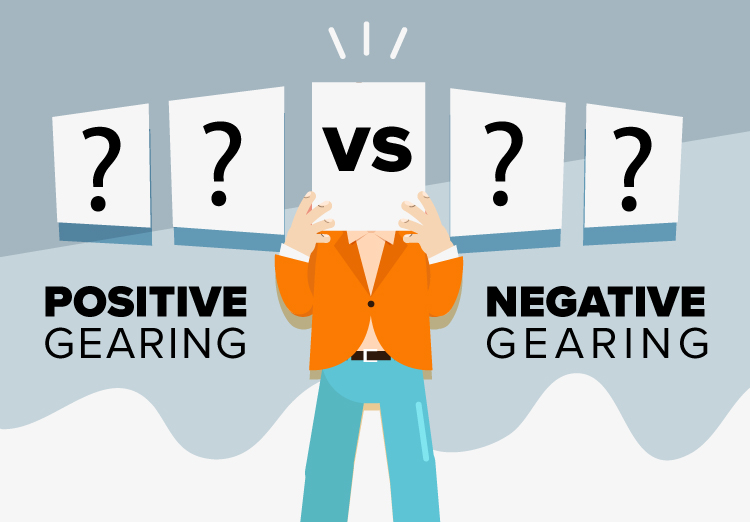 Negative and positive gearing are terms often thrown around when talking about investing. But what do they mean? And more importantly, which method works best for you!
Negative gearing is when the income from your investment property is less than the expenses for running your investment. Including costs like investor home loan, council rates, insurance, real estate agent and general maintenance.
You can claim this against your total taxable income at tax time, reducing your taxable income by the amount of the loss (negative). This reduces the amount of tax you pay, which may be a good strategy for some investors.
Positive gearing is when your earnings are higher than the amount spent on the investment, so you end up with a profit (positive).
This method carries a lower risk than negative gearing as it provides consistent income and is often a good way to dip your toe into the investor market.
When positive gearing you are not able to reduce your income or get tax benefits but the additional income can be used to pay down the loan faster. Profit made on rental income is taxed at the marginal tax rate.
Adding value to your investment property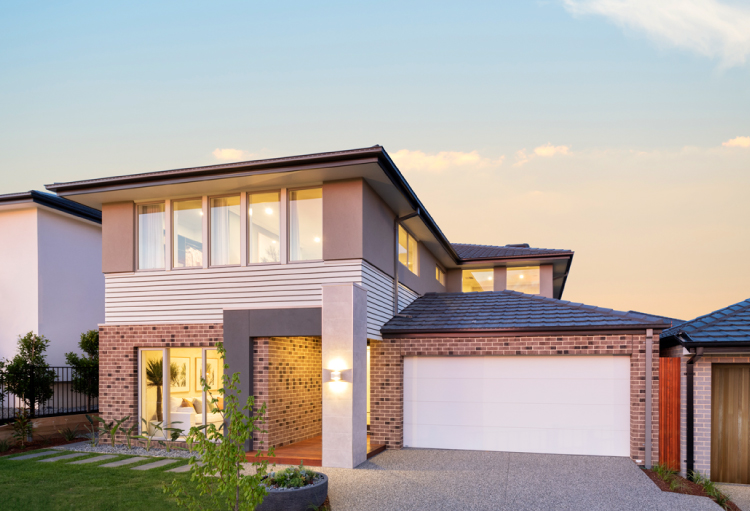 Building a new home helps you from the beginning, as everything is brand new and well-maintained. You don't need to worry about leaky taps or broken toilets, and you may find your investment is snapped up quickly for this very reason.
Our Edge Selections studios have colour schemes that can make it easier for you when buying an investment property. Choosing a theme that appeals to most people, such as neutral tones, is best for an investment. Remember, you're designing the home to rent, so leave your emotions at the door!
Our interior designers can guide you on the best choices for your investment home. Easy to maintain, mid-range, quality fittings and fixtures are perfect for an investment property.
These are just some of the things to consider when building your investment property. Our experts are here to guide you along the journey – so don't be afraid to ask questions!