Tips and tricks for new home buyers
10/02/2017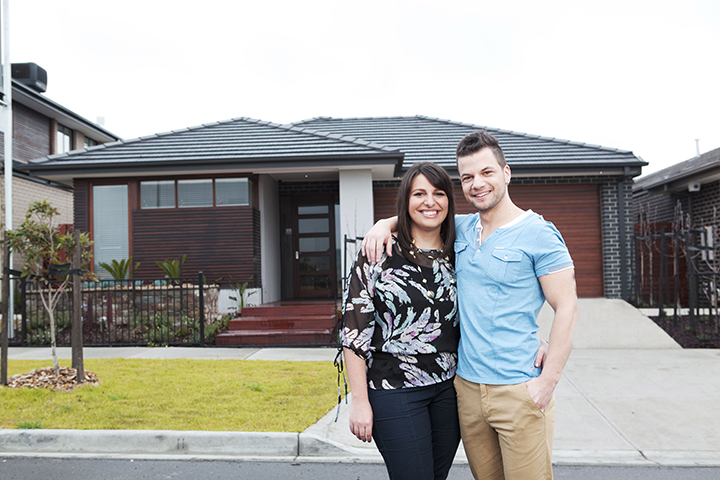 There's nothing quite like buying your first new home. It's a memorable time in your life, which brings much excitement and a huge sense of achievement.
It's also a time which requires careful research and planning. Before you sign on that dotted line, it's essential to arm yourself with as much information as possible about choosing a new home design, as well as a new home builder.
To help make the process easier, we've put together 3 top tips on what to consider when buying a new home. There tips cover location, lifestyle and finance, and will help you make the best choice for your family and budget.
Location of your new home. First and foremost, think about where you'd like to live. Talk to the local land development experts and new home builders in the communities you're considering. Ask what amenities are already established, and what new ones are planned for the long-term.
Will your new home be close to schools? Is there are shopping centre nearby? How accessible are freeways and public transport? And, if you're raising a family in your brand new home, will there be a local reserve or park nearby, or will you need a big backyard?
As well as thinking about where you'd like to live today, consider what you'll do with your new home in the future. Do you plan to sell in the short or long term? What are you plans for work, and can you easily accommodate these from your new home location?
There are so many things to think about when building a new home, but choosing the right location is your first priority.
Lifestyle and budget. The second consideration is lifestyle, and making sure your new home truly fits your needs.
For example, are you an active young couple, or a busy bachelor? If so, you might decide a low maintenance townhouse, terrace, duplex or apartment is more your style, rather than a larger, detached new home.
With so many options in the new home market, it pays to be open minded. Broaden your options by considering different types of new homes, and be sure to stick to a budget.
If you're not quite sure what you're looking for, talking to new home builders is a great place to start.
Visit display homes and sales offices and talk extensively with new home builders about your ideas, wants and needs. New home builders possess a wealth of knowledge on every home type and design – and they've usually spoken to hundreds of new home buyers with the exact same questions as you.
Even if they can't find the perfect floor plan for your family and lifestyle, most new home builders can custom fit one of their homes to meet your needs.
Finding the right home loan. Our third and final tip for new home buyers is to find a reputable financier.
Drawing on the financial expertise of a mortgage broker will help make a potentially daunting process easy. What's more, they'll help you weed out the hundreds of home loans available and choose the exact one that's right for you.
Most new home builders, like Burbank, offer in-house mortgage advisors to help make the process as easy and seamless as possible.
For more tips and tricks on new homes, visit Burbank.com.au or pop into one of our displays.
You can also read our previous post on how to choose a new home builder here.
---