CATEGORIES
CATEGORIES
Latest News and Burbank Updates

Property Insights and Investments
Latest News and Burbank Updates

Property Insights and Investments
Top 5 styles to help you create your bedroom space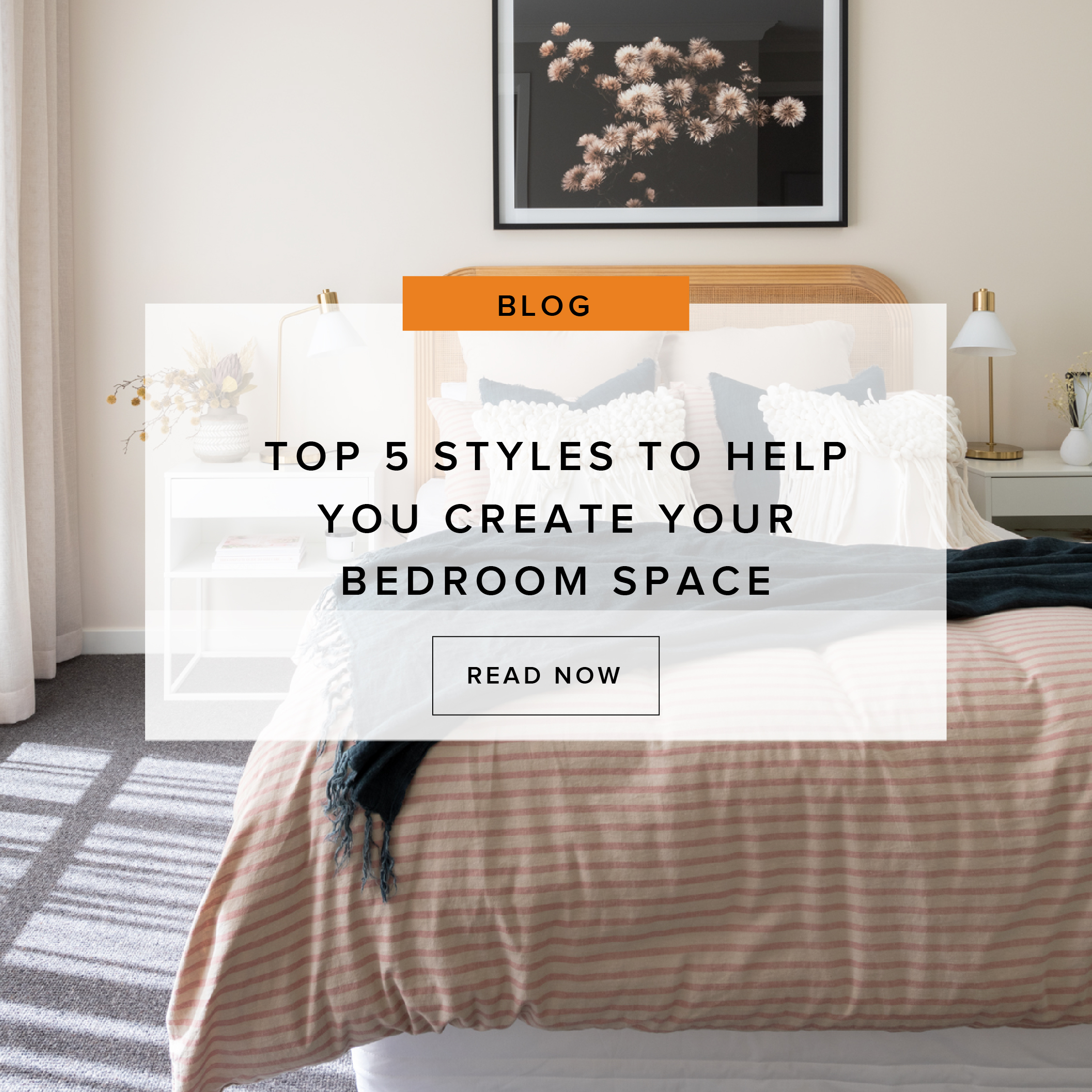 While the kitchen is known for being the heart of the home, your bedroom is just as important. It is where you begin and end each day, so you want to make it a peaceful space and a reflection of your personality.
Your choices in style, finishes, colours and décor can drastically change your bedroom environment. Here are five of the most popular ideas for style and inspiration.
Follow Burbank's
Bedroom board
on Pinterest for even more inspiration or speak to our experienced interior designers at our Edge Studio.
Bedroom in Hamptons style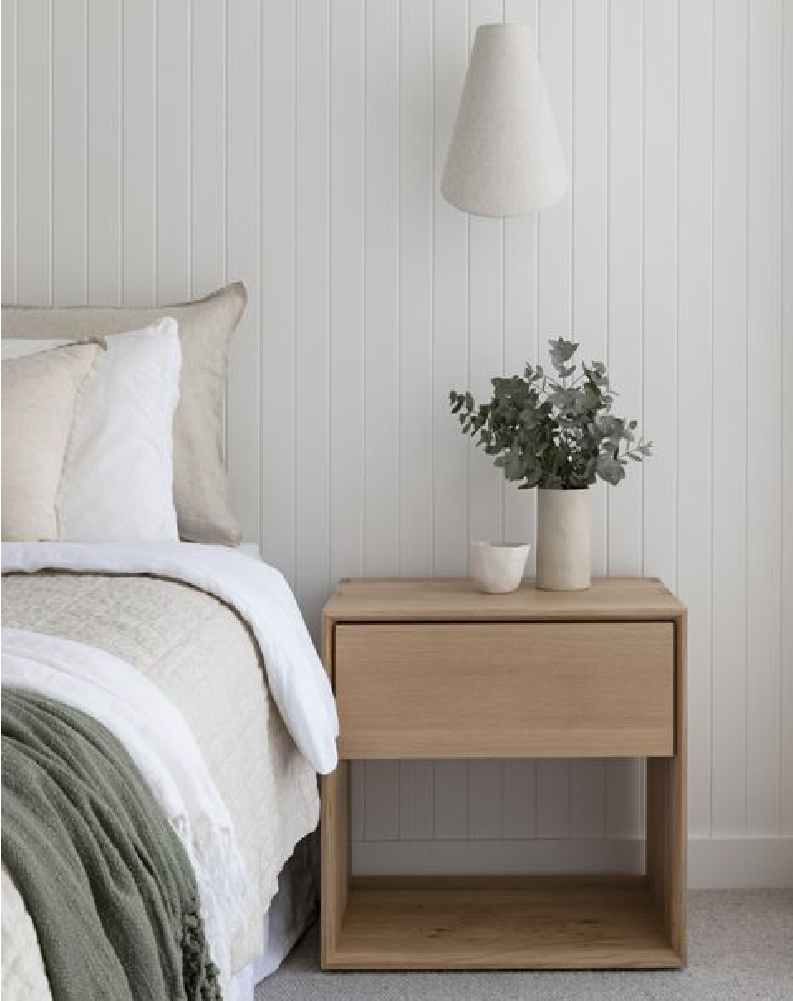 The hugely popular Hamptons style is showing no signs of slowing down, with its traditional yet sophisticated tone and hints of natural beachy vibes.
When it comes to a Hamptons style bedroom, a good place to start is with a neutral colour palette of whites and greys, adding a touch of soft blues or even greens. Or if you're looking for a more modern twist, splashes of black and navy work well.
Hamptons style is bright and airy, so consider how you can let the natural light pour in. If you don't want to keep the windows bare altogether, you could opt for floor-length sheers or light blinds that still give a feeling of brightness.
Follow Burbank's
Hamptons board
on Pinterest for even more inspiration.
Modern Bedroom Styles
Modern bedroom styles can be both practical and beautiful. Think an open design with high ceilings moving through to the walk-in robes and ensuite, showcasing a free-standing bath and sleek bathroom cabinetry.
The combination of materials such as copper, brushed brass, chrome and silver paired with wood surfaces and clean lines provides an industrial and modern feel to the space. This look can also be incorporated in your furniture pieces and décor.
When it comes to colour – well, there isn't much. Black, white and grey are synonymous with a modern style and add a touch of drama.
Contemporary bedroom styles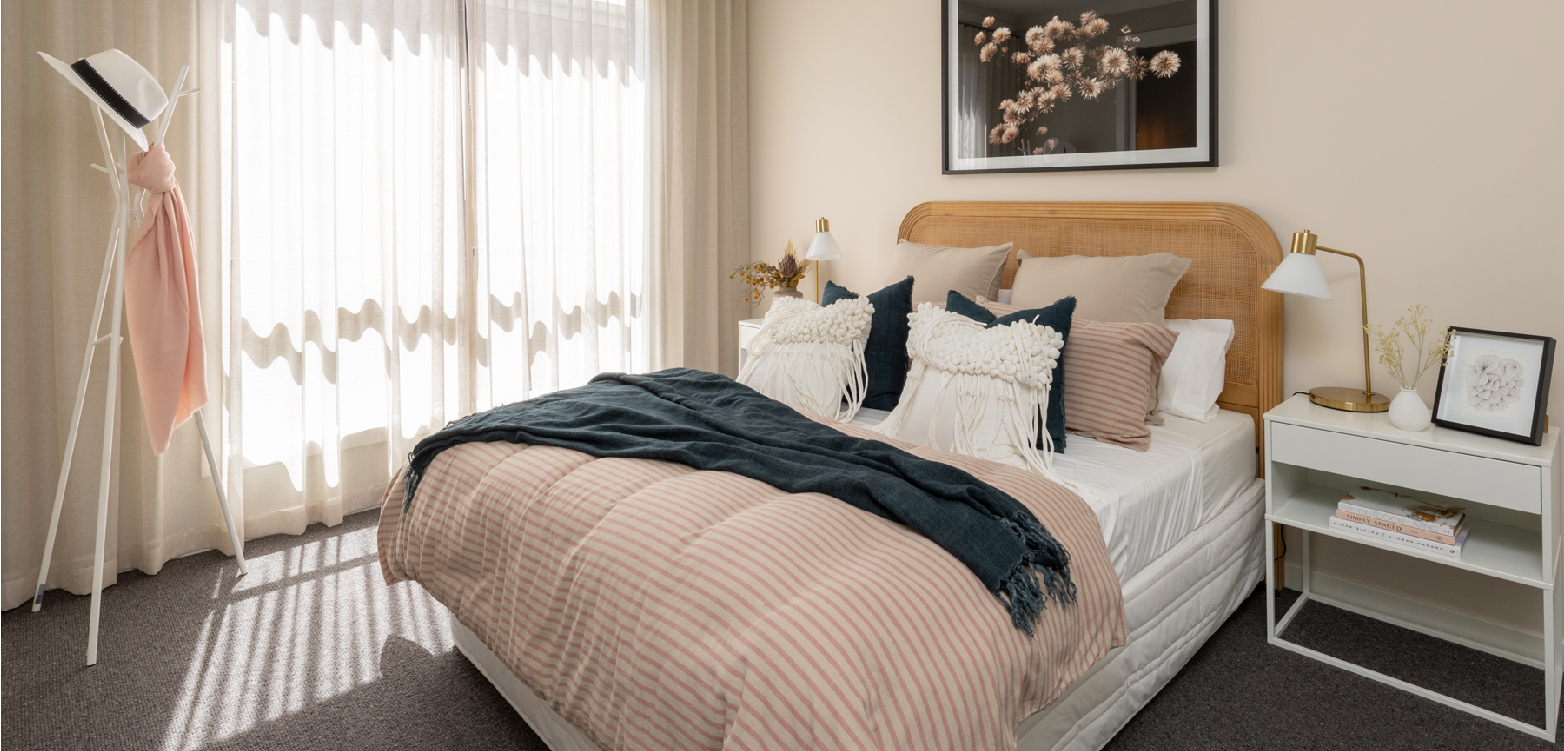 While it can be confused with modern, contemporary is an ever-evolving style based on what is currently in-trend.
Right now, contemporary style bedrooms have a natural and softer look, with a few key elements in a more minimalist style.
The colour palette is based on neutral tones including blacks, whites, tan and greys, and often features elements of wood grain to provide a natural look. When sticking with neutrals, think about how you can include a variety of textures in lieu of splashes of colour. Linen, matt tiles and brushed metals all work within this current style.
Plenty of natural light is another key feature of a contemporary style bedroom. You don't need to spend big – you can create the appearance of floor to ceiling windows with your choice of window furnishings. High pelmets and floor-length curtains help to give this illusion.
Follow Burbank's
Contempo board
on Pinterest for even more inspiration.
Coastal Style Bedroom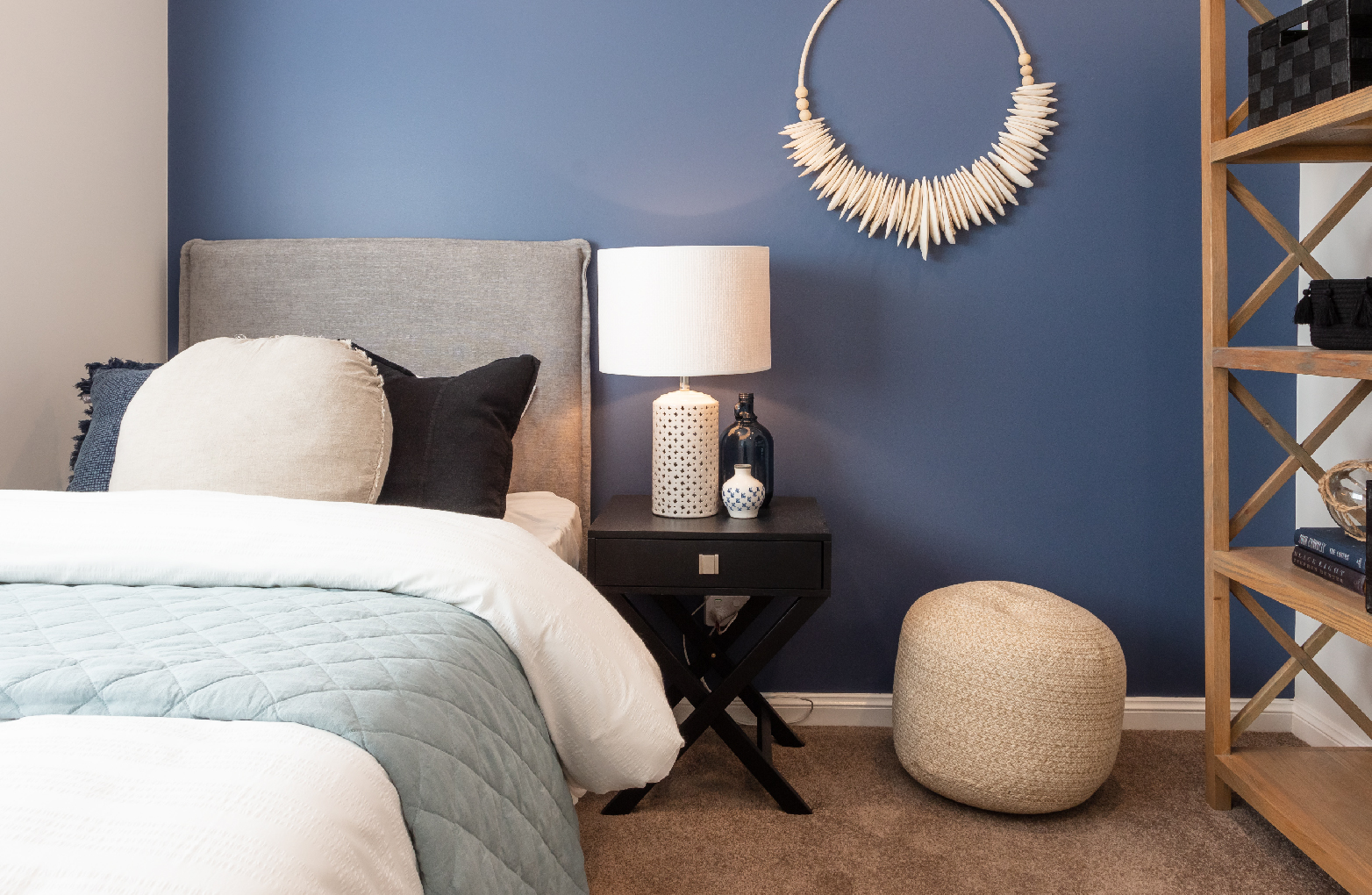 Many of us dream of coastal living. But if you can't live on the coast, then bring the coast to you!
Coastal bedrooms can be modern or rustic depending on your preference, but there are a few basic elements that remain the same.
This starts with the colour palette. It's no surprise that it is influenced by the beach, with blue in all different shades and hues – dark, light, navy, green blue. This is complemented by yellows, beiges and whites which help to create a bright and airy feel.
Next, the room should be filled with natural light. You want to feel like you could jump out of bed and step straight out onto the beach each morning. Avoid heavy curtains or dark blinds, instead opt for a flowing sheer with a neat blind tucked behind you can pull down at night.
Finally, focus on using natural materials and a variety of textures. This might include timber flooring or light wool carpet and should be incorporated throughout your décor. Dried flower arrangements and rustic light coverings add to the beach feel.
Burbank's
Beach Shack board
on Pinterest has even more design inspiration.
Cottage Style Bedroom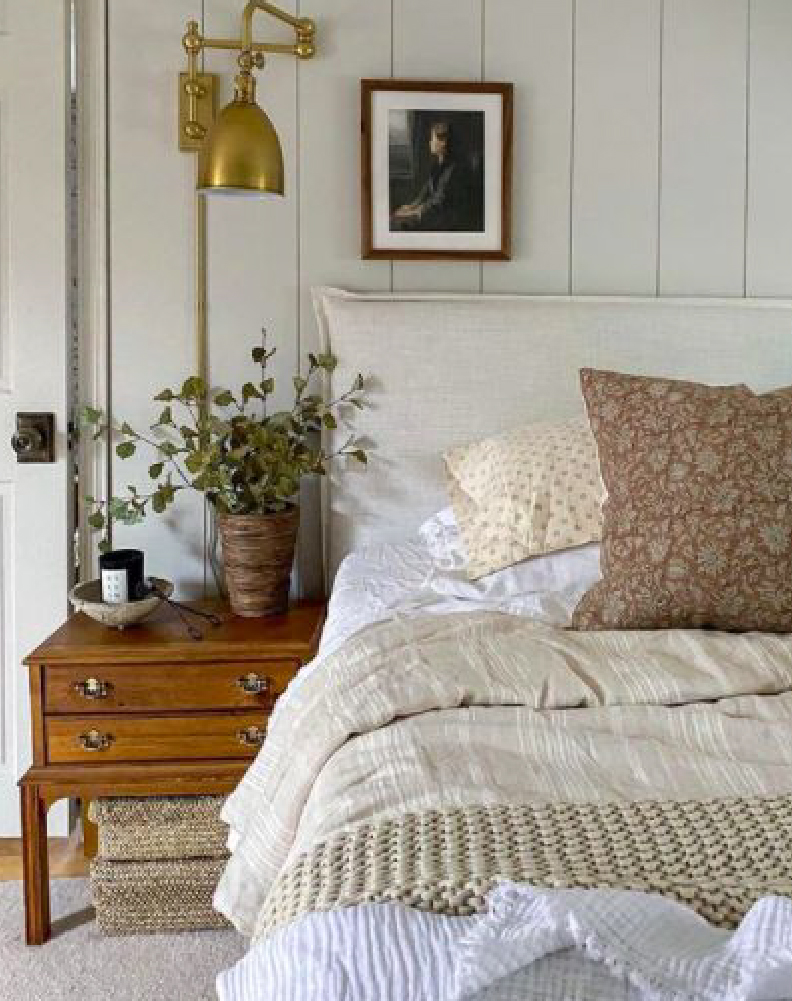 Nothing says cosy and comfortable like a cottage-style bedroom.
The colour palette begins with a neutral base, typically a nice bright white. Pastels and softer primary colours are used as accents to complement the setting.
Cottage style has a slightly mismatched feel when it comes to décor. It's eclectic and fun. You can include a mix of one of a kind vintages pieces, bought at garage sales or op shops, often needing a paint job to go with your cottage theme.
Whatever your personal style, Burbank has a design that will suit. With a little individual bedroom styling, you could have any one of the above decors that suits your individuality. Our interior designers in our Edge Studios can help you create your dream bedroom with a range of upgrades to suit.