Trendy home designs vs timeless home design: how to strike a balance
01/12/2021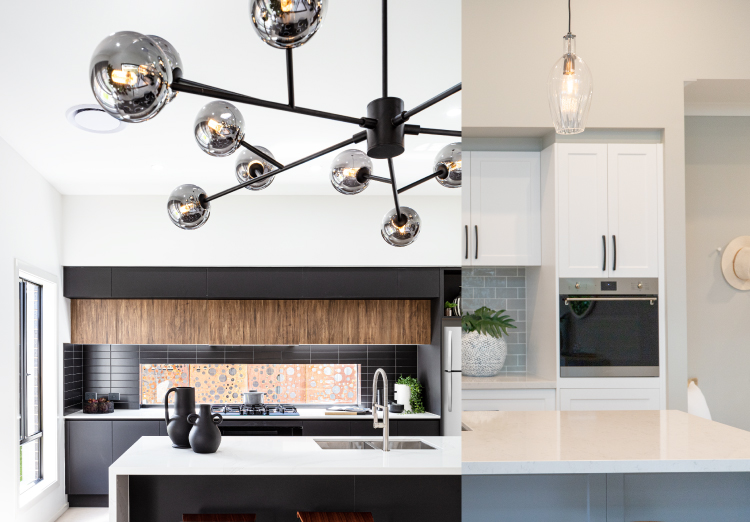 It's cool to be fashionable, right? Or is it smarter to choose a design style with staying power? After all, trends come and go, and you'll be living in your home for a long time. The good news is that you don't have to choose one over the other when designing your home interior – it's possible to strike a balance.

Building new gives you a blank canvas to create the style of home you want – it's just knowing where to start! Here are the top tips for balancing trendy vs timeless from our interior designers.

Choose wisely


Save your fashionable choices for the least expensive items and keep your most expensive choices simple. This way you can update the less expensive items in a few years when they're no longer on trend, without breaking the bank.

If you blow your budget on fashionable choices that are larger and more expensive, you'll find it harder to replace them down the track.

Tapware and door handles are one way to stay on-trend without breaking the bank. Vintage pieces can keep your home both trendy and timeless too. Older pieces have staying power – or they wouldn't still be around!

A blank canvas


While minimalist house designs may not sound exciting, those natural colours and finishes are timeless for a reason.

White in any shade can be a great starting point to add any more fashionable finishing touches to keep your home up to date. We have around 50 shades of white in our base range alone!

You can hang art, use different coloured throw rugs or cushions, all of which are changeable as the seasons change or the trends come and go.

Much easier (and cheaper) than repainting your interior every time new colours come into style!

Stay true to you



Basing your home on what's popular on Pinterest might sound like an easy way to stay on-trend, but once you're living in it, it might not feel like 'you'.

At the end of the day, your priority should be making sure your home reflects your own personal style. That way it will never go out of date!

Our Edge Selections Studio interior designers have a million and one ideas to help you on your way to designing your ideal home.
---