CATEGORIES
CATEGORIES
Latest News and Burbank Updates

Property Insights and Investments
Latest News and Burbank Updates

Property Insights and Investments
Make a Great First Impression with Your Choice of Home Facade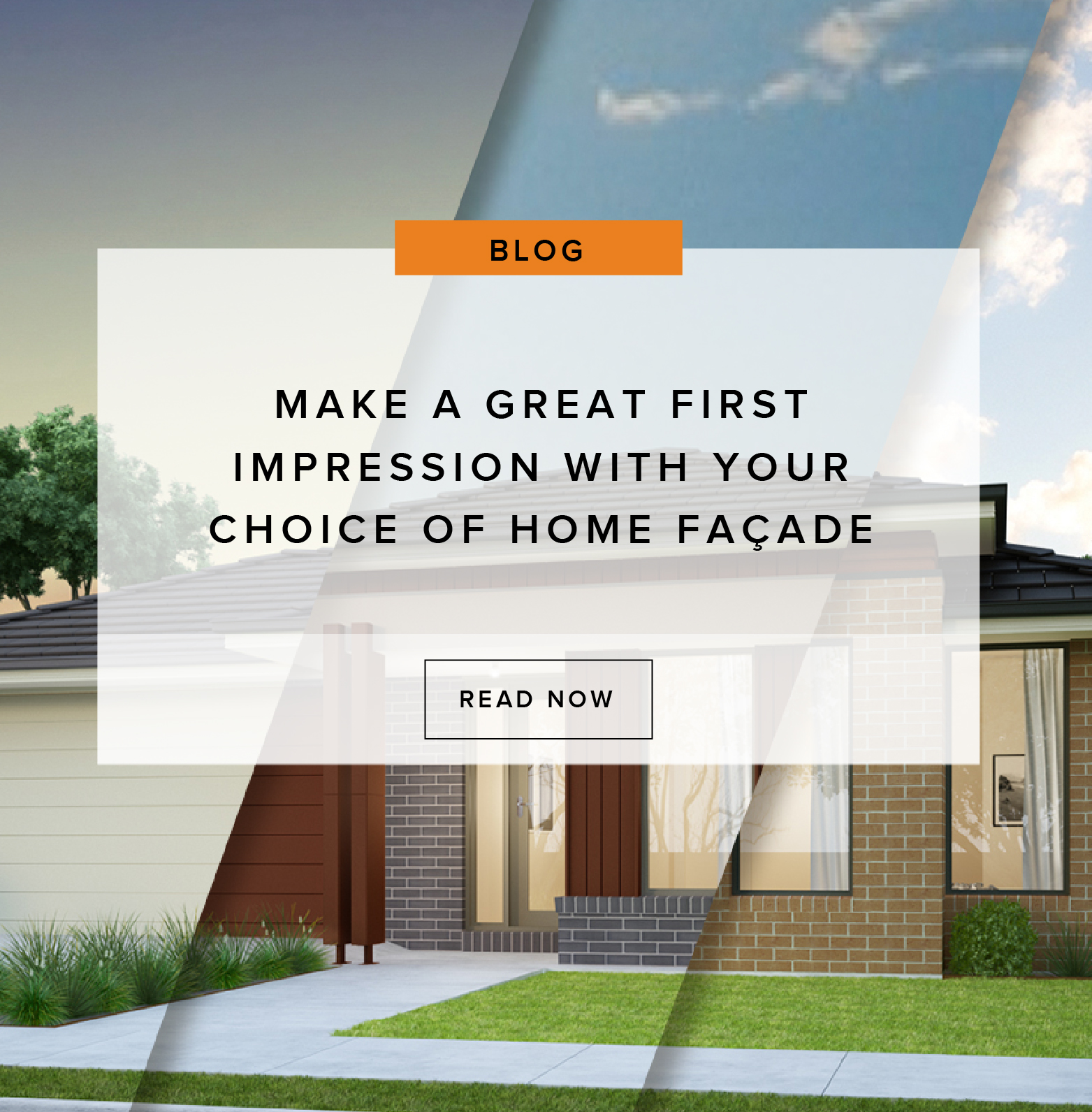 If you're building a new home, you might be hearing 'façade' and wondering what this French sounding term means. So, what is a façade on a house? Pronounced 'fa'saad', put simply it means the appearance of the front of your home.
First impressions count and the first thing people will see when they look at your new home is the façade. It tells people a little about you, your style, your flair – and provides a sense of the home's style inside.
Home front design can also possibly make or break the resale of your home. That's why it's important to choose carefully.
What to look for when choosing your façade
When designing the front of your home, it's all about balance. There are several key elements involved including materials, colours, features, lighting and landscaping – and these should all tie in together.
For example, you might like exposed bricks or a rendered finish, cladding or natural timber – these elements need to tie in with the features and colours you choose.
Naturally, the façade will vary from home to home, with some designs better suited to wider homes and vice versa. To select the best-looking façade for your home, take note of the specific proportions of your design of choice before making a final decision.
Here at Burbank, some of our single storey house designs have an elevated front section, which creates a point of interest and helps to define the home entry. These façades have impressive street appeal without overpowering the streetscape.
Our Wiltshire façade also raises the internal ceilings to the entry and front room of the home.
Choice of façade materials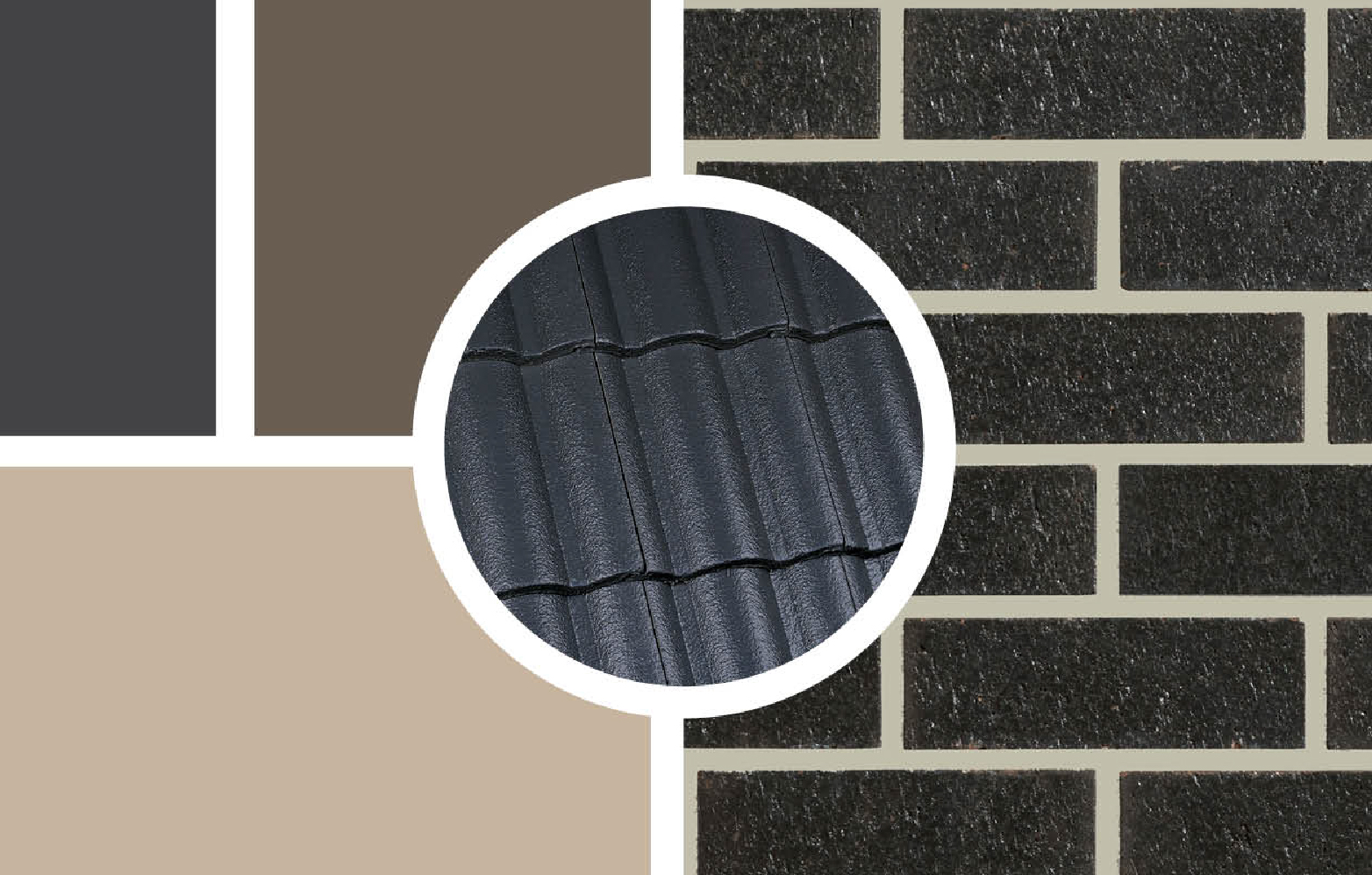 Consider where you're building. Some suburbs are modern, while others may be more traditional, like some of the more established suburbs. If you are building in an estate, be aware of their encumbrances as they may have restrictions around the use of certain materials.
We find our customers are naturally drawn to either traditional house facades or modern home facades, and we design our facades using brick and lightweight materials which lend themselves to either style. Your material choices should take into account the driveway, fencing and landscaping, plus the environment.
Whether you're making a bold statement with eye-catching colours or looking for a more subdued look, your house exterior should set the tone for your internal styling – creating the perfect first impression.
Entry doors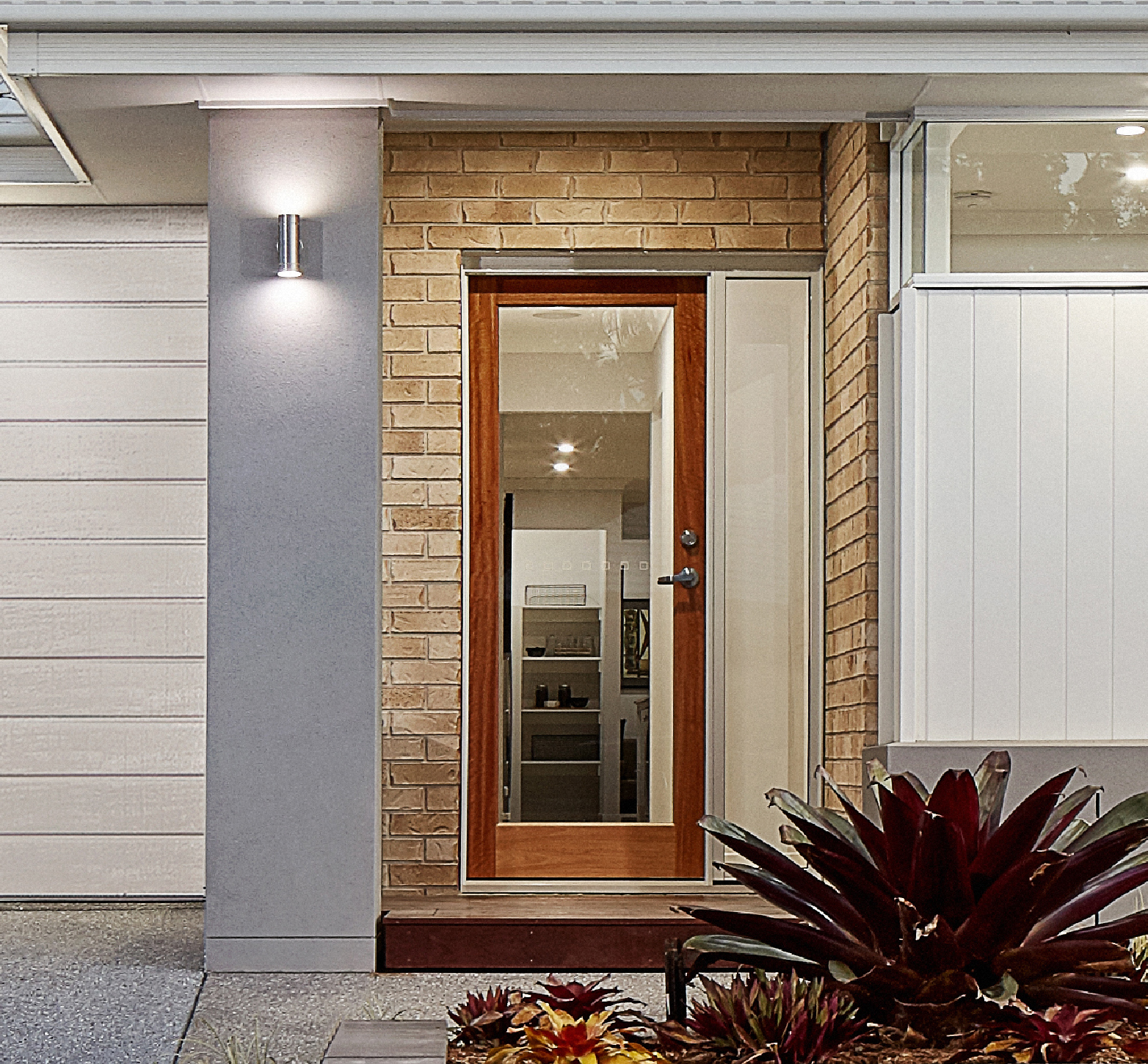 Nothing says 'welcome' quite like a beautiful and inviting front door. It can transform your entire façade.
If you've gone for a more subdued design for the front entrance of your home but would like to add a bold element, why not make a statement with your front door colour?
If your home design suits, you could upgrade to double front doors or a glass front door that lets in all the natural light. Double doors tend to complement a traditional design while for a modern design, a pivot or larger 920mm door could be an option.
Traditionally, front doors are single rather than double and both can make quite a statement. We have many styles to choose from that provide both aesthetic appeal and security to ensure you find the right option for your home.
Lighting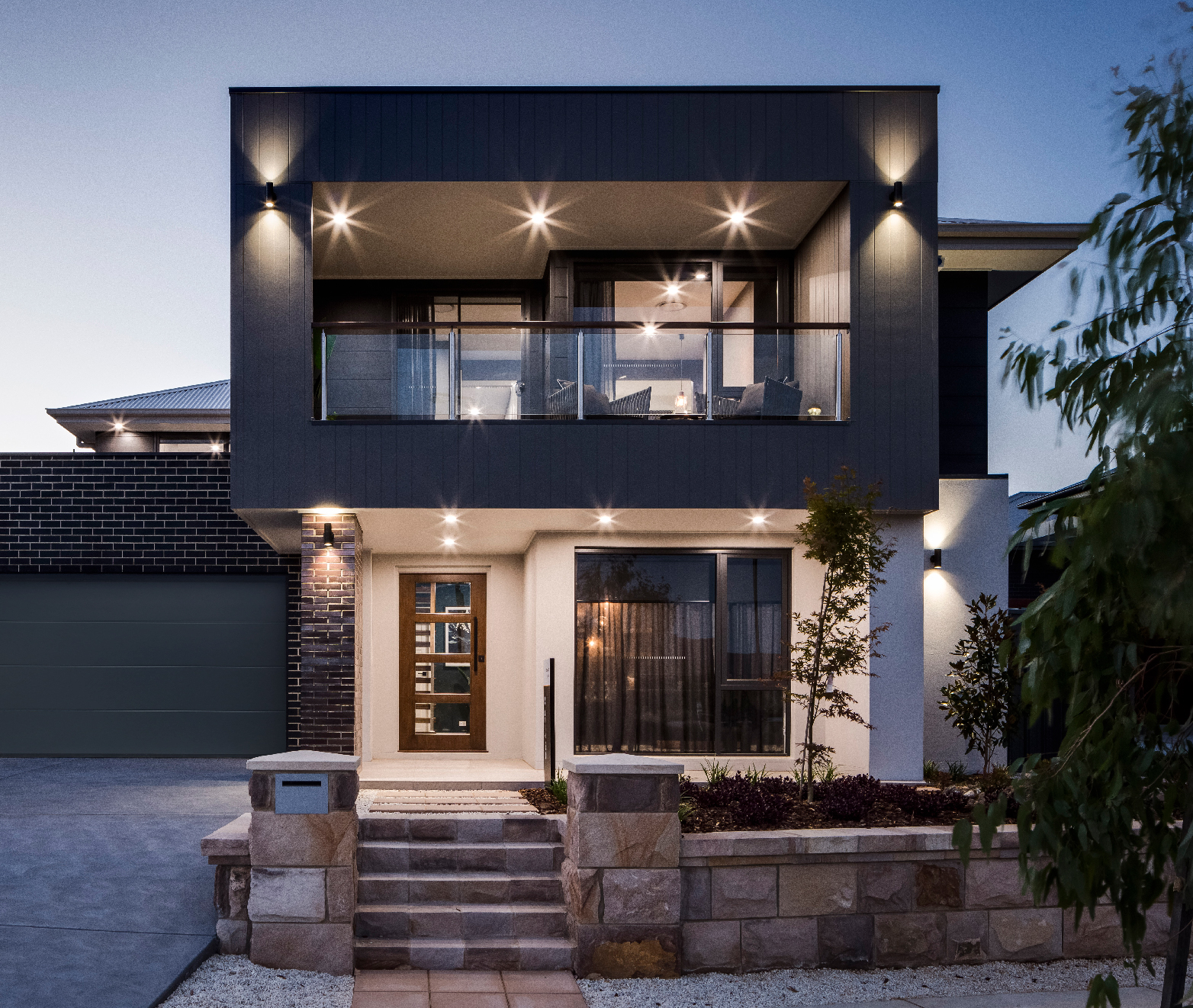 You're building your brand-new home, so don't forget to light it up and make sure everyone can see it!
Choosing the right lighting will show off your home while ensuring visitors feel welcome, comfortable, and safe walking to your front door. Start at the front gate, with up or downlights to improve visibility from the street and make your home easier to locate.
At the front door, decorative light fittings should be influenced by the architectural features of your home. More traditional homes can accommodate more decorative, traditional styles, while a modern, contemporary design will suit sharp, modern lines or recessed lighting.
Consider proportion when selecting your fittings too. A small light fitting will be lost with double entrance doors, while a large fitting may be too much in a smaller entrance.
We have many contemporary house façade options to choose from and our Burbank sales consultants can help you find your perfect match for your home design.